---
---
The VRSF 7" FMIC was designed to be one of the best performing direct bolt on intercoolers available on the market. The VRSF intercooler features 3D CAD designed cast aluminum end tanks for improved flow over sheet metal end tanks & durability. We use a custom bar & plate intercooler core featuring a custom fin pack designed to our exact specification which we've developed over the past 7 years with great success on our Evo & DSM platforms.
Our 5 & 7" intercoolers allows for higher HP gains, mainly due to their ability to keep intake temps down while preventing heat soak which is a common problem with the factory intercooler. This results in a more power and increased reliability with reduced chances of pre-detonation & knock. The VRSF intercooler also features tabs that allow the retention of the factory fan shroud and an additional set of mounting brackets for extra support. We include all necessary custom molded couplers and stainless steel t-bolt clamps necessary for installation.
Each VRSF intercooler is hand finished and pressure tested up to 45 psi to ensure a quality, leak free experience
Dimensions: 7" - 20x5.75x7.125" / 5" - 20x5.75x5"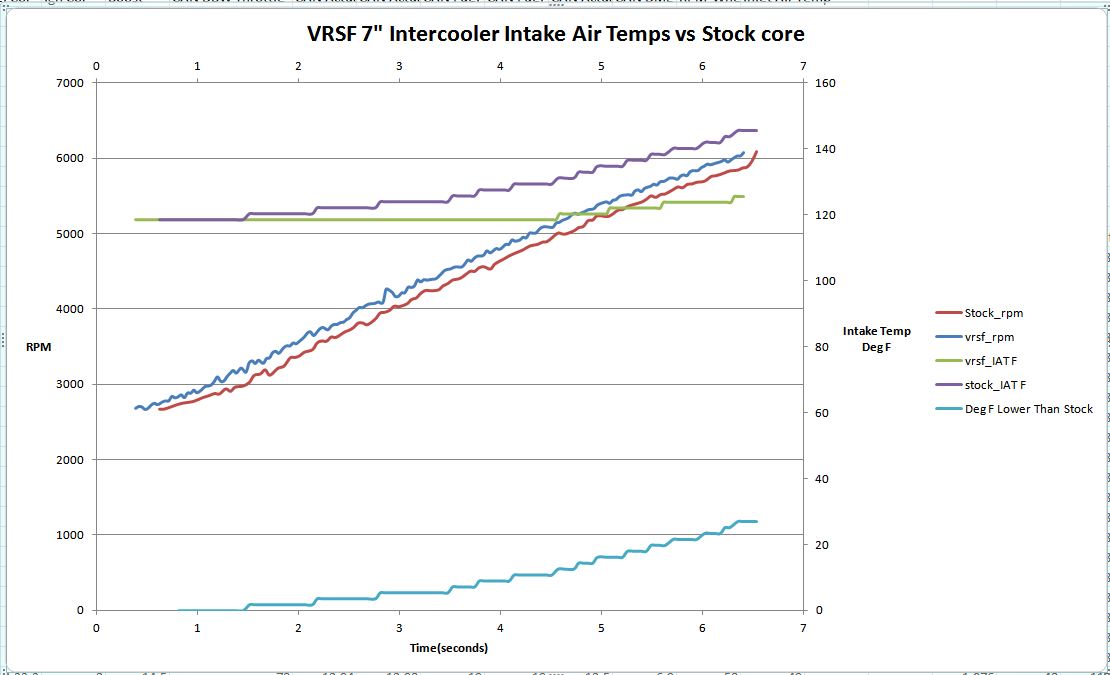 ---